Try Standart Subscription
Sit back, slow down and put the kettle on. Meet Standart, your new favourite coffee companion.
✓ Get a free copy of Standart Issue 31
✓ Complimentary coffee sample from The Barn Coffee Roasters Berlin included
✓ Pay only $9 for shipping
✓ Priority Air Mail within the EU (1-2 weeks) and globally (3-4 weeks)
✓ Renews automatically, cancel anytime, notified in advance
Limited offer. Available only until sold out.
Do you want a taste of Standart? Get a free copy with a coffee sample, pay only for the delivery. Shipping globally from Berlin.

Terms
This trial offer gives you the taste of the full Standart subscription. You will receive the issue that we select for you free of charge covering only the $9 that we pay for packing, handling, and shipping.
If you decide to stay with us, we will automatically convert it into a yearly subscription in 6 weeks for $89 and send you the latest issue of Standart with a new coffee sample. We will send a notification before the upgrade and you can cancel it at any moment in your subscriber profile or by dropping us an email at office@standartmag.com.
Unfortunately, all deliveries to Ukraine, Belarus and Russia are suspended until further notice by our shipping providers.
Subscription
Standart is an award-winning quarterly print coffee magazine. It is available worldwide by subscription at $89 per year. All issues come with a coffee sample from some of the best roasters and origins in the world.
Standart Subscription includes access to a digital community that puts you in touch with the top professionals in the industry, peer coffee lovers as well as to a selection of digital contents and special deals from our partners.
About
We are a team of people who love good coffee and good print. As a small independent publisher with team members based in London, Tokyo, Prague, Shanghai, Tbilisi, and beyond, we've been publishing Standart for more than 10,000 readers worldwide every quarter since 2015. You can read independent reviews here.
You're in good company
Voted Best European Indie Magazine for 2023 at European Publishing Congress, and four times Best Coffee Magazine at The Sprudgie Awards, Standart is a well-curated, quarterly print publication that explores the beauty and diversity of coffee culture.
It started with a simple goal in mind: to celebrate the culture of specialty coffee through a marriage of great writing and beautiful design.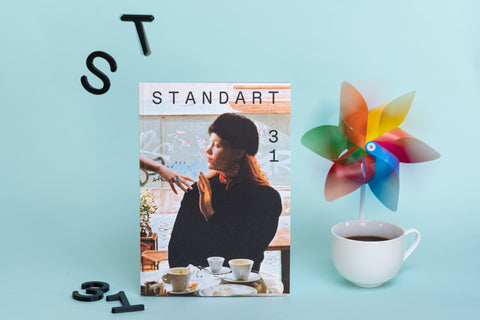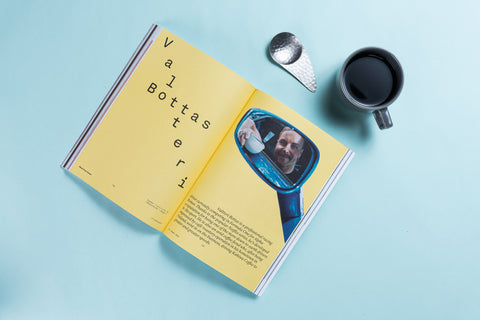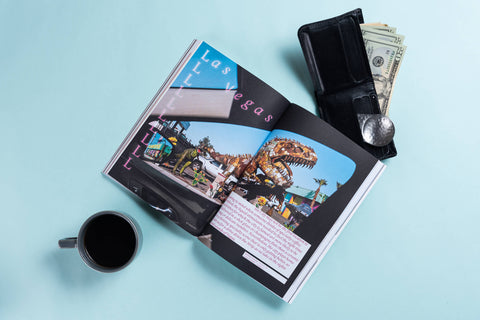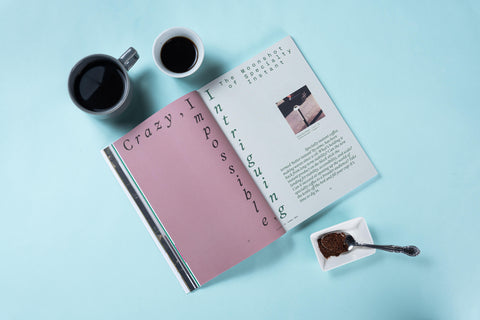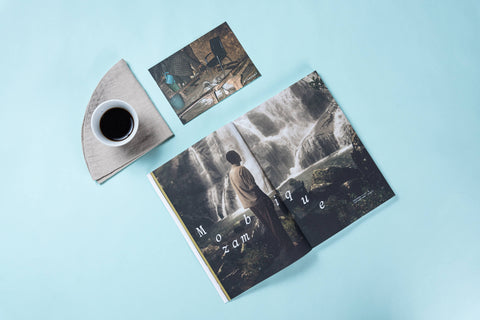 Questions and answers
Why try Standart Subscription?
We believe that it's the best way to get a taste of Standart. You will get a complimentary copy of one of the best issues we've ever published, Standart Issue 31, together with a Standart × The Barn Berlin specialty coffee sample in return of $9 that we pay for packing, handling, and shipping.

If you like your trial issue, in 6 weeks we will automatically upgrade it to an annual Standart subscription for $89, and send you the latest issue of Standart with the new coffee sample. We will let you know before the first charge, and you can cancel anytime before it happens. It's easy and risk-free.
What is Standart Subscription?
Standart is an award-winning print coffee magazine for people that love coffee. We sell it exclusively in form of a subscription for $89 per year. New issues are published quarterly, and always include coffee sample with each new issue and give access to digital community with additional perks and benefits for our readers.
How does the subscription work?
It is no more difficult than your mobile phone or streaming services subscriptions. Once you buy your subscription, you don't need to do anything else to get every single issue of Standart as soon as we get it from the press. Your card will be automatically charged annually or quarterly and you will be in full control of your subscription.
We will never charge you without reminding you about the renewal first by email, so it's always up to you to decide whether to stay with us or not. You can change your billing information, shipping address of your subscription or cancel by clicking My Subscription.
Try Standart Subscription
Try Standart Subscription with one of the best issues we've ever published, Standart Issue 31.
Love coffee? Read Standart. Your first issue is on us if you cover $9 shipping and handling. We ship worldwide from Berlin with love and coffee.