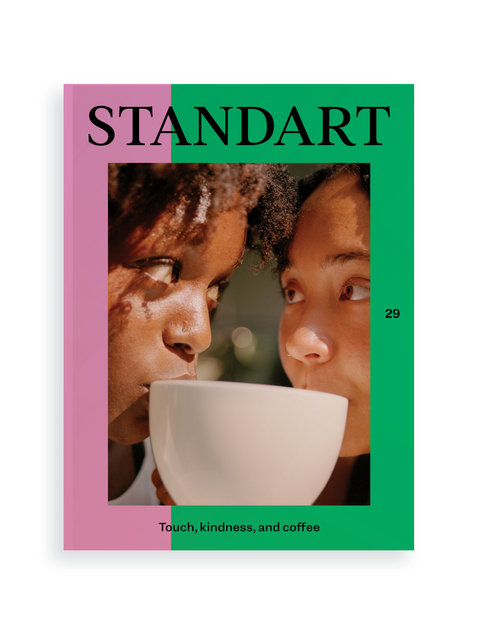 Issue 29: Touch, kindness, and coffee
Introducing the new Standart Issue 29! ☄️
We profile an American entrepreneur setting up shop in Tbilisi, Georgia whose café works to instil a sense of community in a city of people from many different backgrounds and origins.
We take a very geeky look at an exciting new espresso technique, the Turbo Shot, and examine whether it can be adapted for café use, before sitting down with TikTok and YouTube c Morgan Eckroth to discuss competition, social media, and being nice online.
It is often the smaller, more unobtrusive features of a café that make it feel like a second home to its regulars, and in this issue's photo essay, we celebrate the quirky decor of an old café in Madrid. Moving to London, we speak with an independent bespoke tailor whose company's profits are used to provide training opportunities and gender-affirming clothing to LGBTQI+ individuals.
Finally, we zoom through the streets of Vilnius, the capital of Lithuania, uncovering its historical and coffee-related treasures, while another thought-provoking article contemplates the movement for businesses to provide customers with menstrual products for free—with coffee shops leading the charge.
You're in good company
Voted Best European Indie Magazine for 2023 at European Publishing Congress, and four times Best Coffee Magazine at The Sprudgie Awards, Standart is a well-curated, quarterly print publication that explores the beauty and diversity of coffee culture.
We started with a simple goal in mind: to celebrate the culture of specialty coffee through a marriage of great writing and beautiful design.